I have just discovered, via
The Perfect Pear,
the most amazingly talented lady!!

The Perfect Pear's Lauren is currently holding a giveaway where the lucky winner will receive one of Time For Tea's Fruit Tart rings: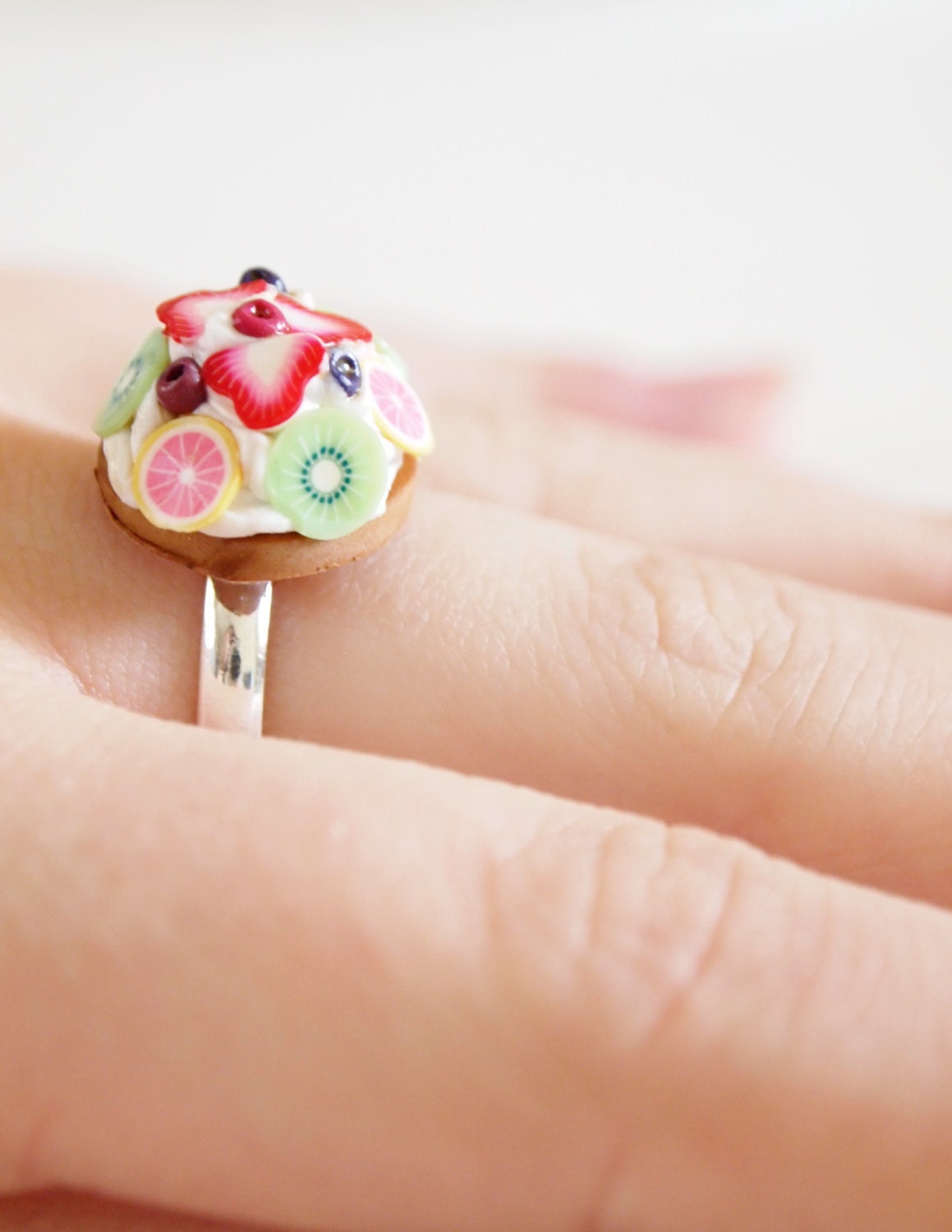 How amazing does that look?!
I'm a sucker for beads of any kind-put me in a bead shop and I'll be out of your hair for hours!! I look upon a bead shop as my Aladdin's cave :-)
I was having a fairly rubbish day today, so stumbling across
Time For Tea
on Etsy has really and truly cheered me up!
The very talented lady I mentioned is Jessica Sharpe and she creates the most darling sweet-themed beads and jewellery. Just look at these candy jar necklaces: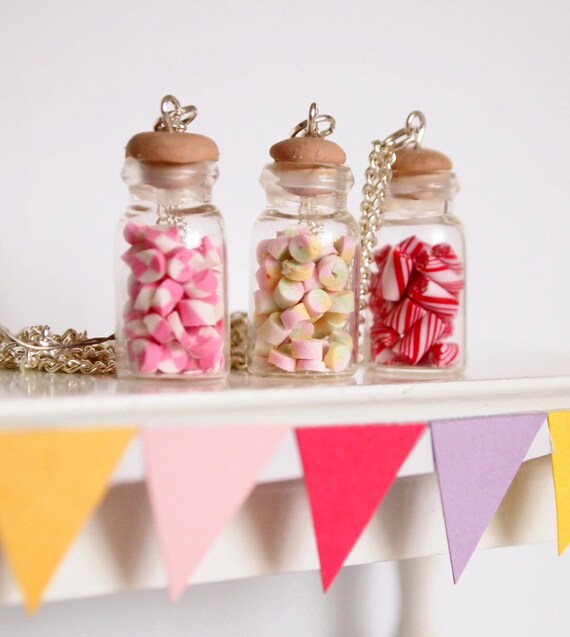 Aren't they the absolute CUTEST things you've ever come across?!
I'm totally smitten! They are by far my favourite, I might even have to treat myself when I get paid :-D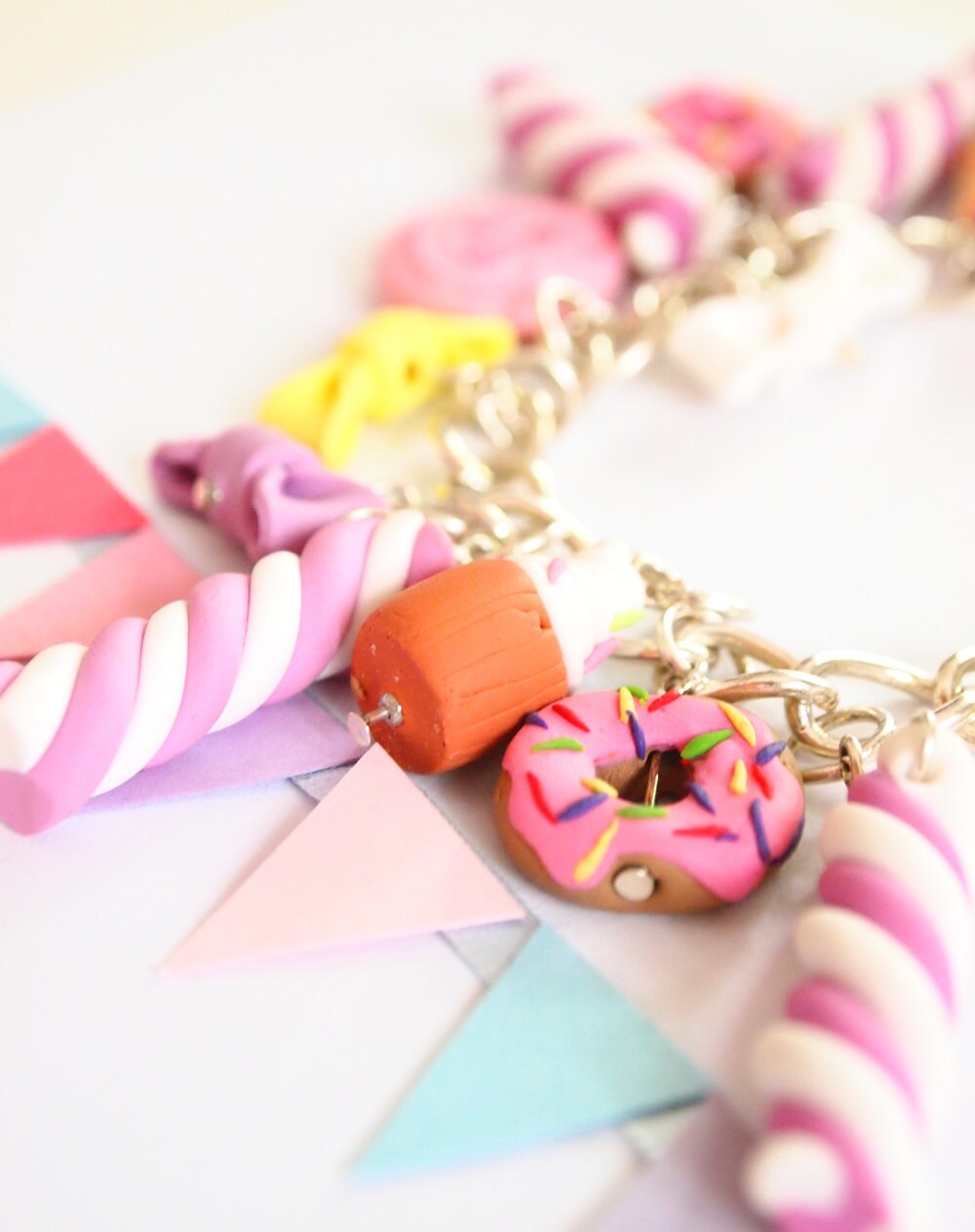 This candy charm bracelet looks as if it's come straight from Willy Wonka's chocolate factory! How cute is the donut?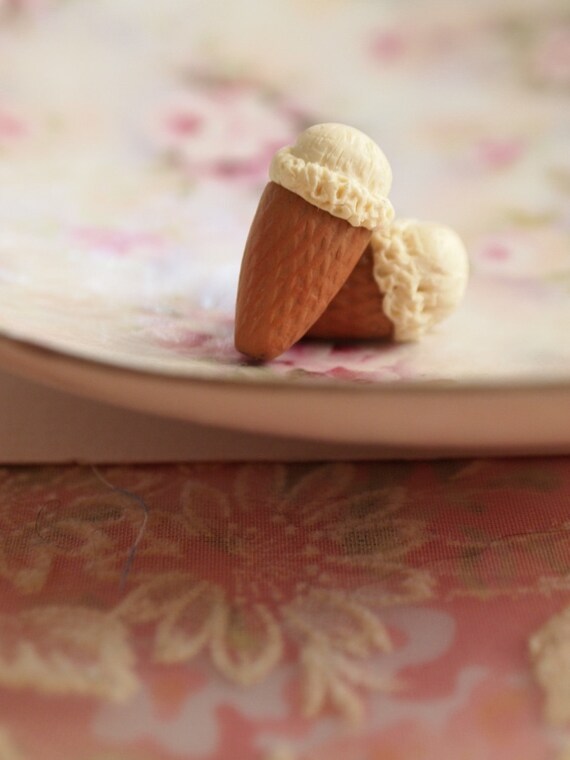 Vanilla ice cream earrings-PERFECT for Summer :-)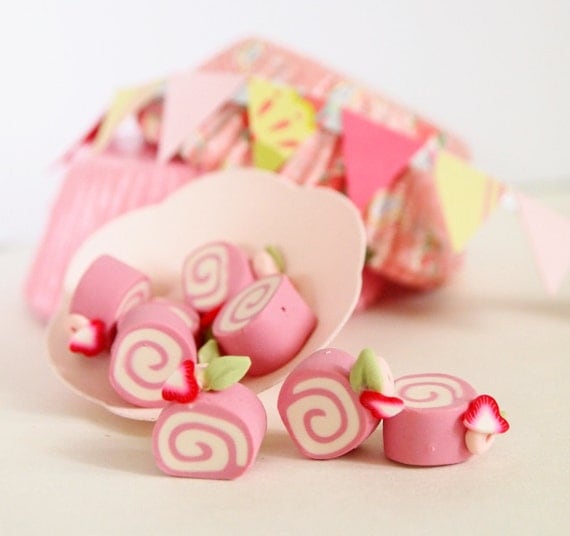 These cake beads look so tasty! Like they should actually taste of strawberries, even if they are made of Polymer clay!
I apologise if it seems I've gone overboard with the exclamation points but this calls for a special allowance if you ask me! There are so many other tasty-looking goodies on Jess' Etsy page-it's 100% worth having a peek.
Be warned: don't peruse while you're hungry!! ;-)